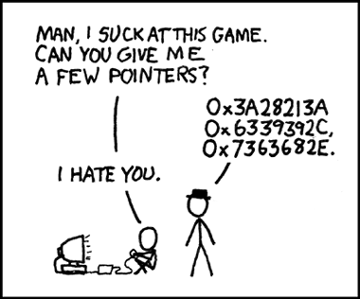 "Behind the curve"
In BC it didn't matter. I didn't start playing until BC had been out for a month.. I didn't hit 70 until it'd been out for ~8 months. It didn't matter that my guild was "behind the curve" and just rolling into Kara when others were finishing off Black Temple. It didn't matter that others had progressed further. It didn't matter that Sunwell was never even remotely achievable.. it was enough that we made it to where we were. I measured us against us.

So then the expansion leveled the playing field. Suddenly everyone was even and had to start leveling to 80. Everyone gathered greens and blues and started venturing into Naxx. And suddenly I started reading about all these people..who were totally smashing their way thorough Naxx. Facerolling their way to success. Cries of "It's so easy, only terribads would have trouble with it.", "Why can't you just do this.. you must have downs***", "The game is dumbed-down to easy for all the stinking 'casuals'".
And I looked at my guild.. and our progression.. we had 2 healers.. we had a small handful of 80s.. we ventured into Naxx and promptly got our asses handed to us. And I -know- we're not bad players.. but the cries of "Terribad" rang loudly in my ears. Then Matticus, bless his heart, posted his requirements for entry into Naxx: "DPSer should bring 2k DPS minimum" (gulp. I was barely scraping up 1.6k) And I started to believe the presses.
Maybe we were terribad.. maybe we were the suxor.. maybe we were doing it wrong. Maybe we were cast into a hell of "no fun" where we never get to talk about the big baddie we vanquished. Maybe every story I ever tell about a boss fight will have to be told apologetically..
Ugh. Maybe not. We are where we are. There is value in every story.
So I'm saying right here, right now. Sod off you hulking masses of uber-leet. I don't care how freaking easy it was for you. It's not easy for me. It's not a "given". So you can just STFU and it's my freaking blog.. so if I want to crow about my guild -finally- getting some random boss down.. I will.
And I will blog about how farking happy I am to squeeze 100 more dps out of trash (because unlike Fallenman I actually do think it's important to be well rounded and have good trash DPS if only to not be "the suck" in Heroics and farming runs). And I will continue to celebrate the fact that I'm in a fraking casual guild. And frankly there more of us than there are of you.. and Blizz likes us.. and puts cool stuff into the game for us.
*deep breath*
So anyway. Last night we whipped up a guild group and one-shotted Omen, VoA-10 and OS-10. The raid leader asked if we wanted to leave any of the drakes up.. the consensus was "we should be able to totally complete OS without anyone dying (to the flame walls) before we start leaving any drakes up". Last night one person died. I'm not sure if it was add or flame walls. Better luck next week. Tonight we're headed back into Naxx-10. I'm really hopeful that we'll get Loatheb and Grobulous this week. We're very close.
I still need 4 more coins from Elders. I'm fairly certain I'll be able to get them. Last night I got the Gundrak and Drak'Tharon coins.
*** True story.. I pugged into Sunwell and got the achievement.. one of the "uber-leets" in the run spent most of the time on the run insulting all of the "normal" folks in the run (by normal I think I mean "casual players who don't do high end raiding"). Several times he referred to us as "down". I'm very glad he's not in my guild and I don't have to put up with crap like that all the time. Calling us "downs" because we die to a boss ability that you've seen 1,000 times.. and yet failed to explain in standard english… fail.